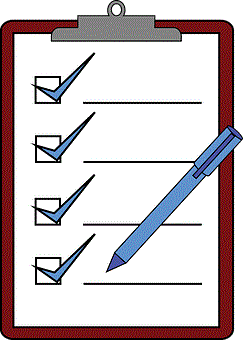 You must be looking for a senior-level statistical consultant to work on a biopharmaceutical project, or you wouldn't be reading this. Consider the Pros and Cons of our Principal Statistical Consultant,
William R. Fairweather, PhD, PSTAT®
PROs
☑&nbsp Expert Regulatory Statistician
Designation by FDA for his knowledge of pharmaceutical science, regulation, and product approval, and his ability to develop and apply appropriate and often novel statistical methods.
☑&nbsp PSTAT®
Received certification as Professional Statistician from the American Statistical Association.
☑&nbsp Academic degrees
BA, MS, PhD from Berkeley, Cornell and Washington.
☑&nbsp Professionally active
Publishes regularly in refereed journals, serves as statistical reviewer to journals and Federal Agencies.
☑&nbsp Writes well both technically and nontechnically
Writes reports for technical review by FDA statisticians, and writes with clarity for both nonstatistical scientists and lawyers.
☑&nbsp Collaboration
Works well with client technical staff and management. Often provides client with their only statistical support.
☑&nbsp Works quickly
Respects client's timetable
☑&nbsp Experience
Has over 100 biopharmaceutical clients and has successfully concluded over 250 projects.
☑&nbsp Enjoys mysteries
He believes that every data set has a story to tell, and that some tell it reluctantly. He believes that it is his role to bring that story out.
CONs
X&nbsp Since mid-1970s, has worked for only two organizations
1) 25 years for FDA as statistical reviewer, Group Leader, Branch Chief, and Associate Director.
2) 2) 20 years for Flower Valley Consulting, Inc. as President and Principal Statistical Consultant.
X&nbsp Spreads himself too thinly
Works in too many fields of science and medicine, all phases of clinical trials and laboratory studies, many statistical and computer methodologies. Enjoys the variety.
X&nbsp Is too old
You did want a SENIOR-LEVEL statistical consultant, didn't you? Can't qualify for that title right after high school.
X&nbsp Refuses to act his age
In January 2019, declined a job offer as a bouncer in a Florida bar; too busy with his day job.
X&nbsp Is too independent
Prefers to supervise himself. Is an excellent supervisor of an outstanding, insightful statistician. Modest, too.
The PROs ☑ outweigh the CONs X&nbsp , so you probably want to see his CV. You can download it here. If you want to discuss your project with him, click here to set up a phone call.
We'd love to hear from you!